Read Time:
1 Minute, 9 Second
Well, It's been about a week since I've update my site. I've been kind of busy lately. I've gotten back to working out. I started right in January, then stopped. So, I decided it was time to stop being lazy. So, I now I just gotta be able to fit in my site with all the other crap I do.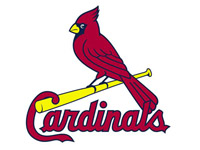 Today, like every other Cardinals Home Opener, I went down to the Cardinals Rally with some friends. The weather was horrible. It was cloudy / rainy all day. We started off going to Cracker Barrel for breakfast. Then we headed downtown. Before we hit the rally, we stopped at the Anheuser Busch Brewery to take the tour. I've been on the tour probably 50+ times in my life. But hey, it's free plus you get 2 free beers at the end. After the tour, we went down to the rally. The rally was okay, they were handing out the usual crap, like rally towels & light up beer cans. Lori got a Cardinals Basketball, which some guy just gave her for no reason. It was fun, but since it was raining off and on, it just wasn't the same. Also, the Cardinals game was rained out after 3 innings until tomorrow. So, all the stats that were produced today don't count.
Well, I think it's time to "sleep off" another rallly.
-Greg
0
0
Today, we look at some of the Cereal Mascots of the 80s. Yeah, I know there's a ton. I ripped...